When Nokia was hit by battery fears!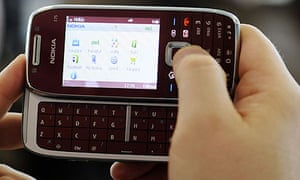 The business of social media has expanded today to include almost 85% of all internet users. Connections on social media have transcended social boundaries and with the advent of social media marketing, more and more brands are directly connected to their consumers.

This is a handy audience to be connected with, especially in times of crises. Having active and efficient social media pages with direct communication from the brand itself helps dispel a lot of myths and rumours surrounding a brand crises.

To illustrate this further, let's consider an example: in 2007, Finnish cell phone giant Nokia faced a problem with the standard battery for their phones, the BL 5C. Facing the monumental task of having to recall over 4.5 crore battery sets in a year that Nokia launched almost 20 phones in the market took a severe toll on the brand image. To deal with this, Nokia set about setting up an online helpdesk, an SMS program and ATL advertising in print. The task was multi-fold and despite these efforts by the brand, consumers were still unsure what the error was and if their phones were prone to it.

If this crisis occurred in present day, most brands would have a boiler plated go-to manual to deal with it. The elements of the manual would be
Clear and graphic illustrations, depicting the problem and those affected.
Flowcharted information about what to do if a consumer if one of those affected by the problem
High-level targeting plans put in to action on social media to directly reach the database of affected consumers to minimize time loss in recalls and the spill over of the crisis recovery message
Location based recovery and redressal helplines/SMS portals and on-ground support at service centres
Device targeted messaging – reaching only those affected by identification of handset
Online help centres to easily manage the volume of recalls that Nokia was facing: dedicated Twitter handle for customer queries regarding recalls
Offline advertising support to draw attention – the messaging offline would be focussed on the benefits of trading in the old battery instead of the details of the error. The details of the error would be available to any customer requesting the same but should not be proffered to all and sundry
The dimensions added by social media marketing and monitoring to the brand management story can be seen simply by the fact that this fiasco for Nokia happened only six to seven years ago. In the absence of a critical mass of audience on social forums at the time, Nokia had to rely heavily on offline channels, creating mass confusion about the crisis. Social media enables a more focussed management of messaging, with the tracking tools now available to marketers.